Vegan bean salad recipes are easy to make, healthy, affordable, and filling. You can use any type of bean or legume that you could imagine like black beans, kidney beans, navy beans, chickpeas, or even edamame just to name a few.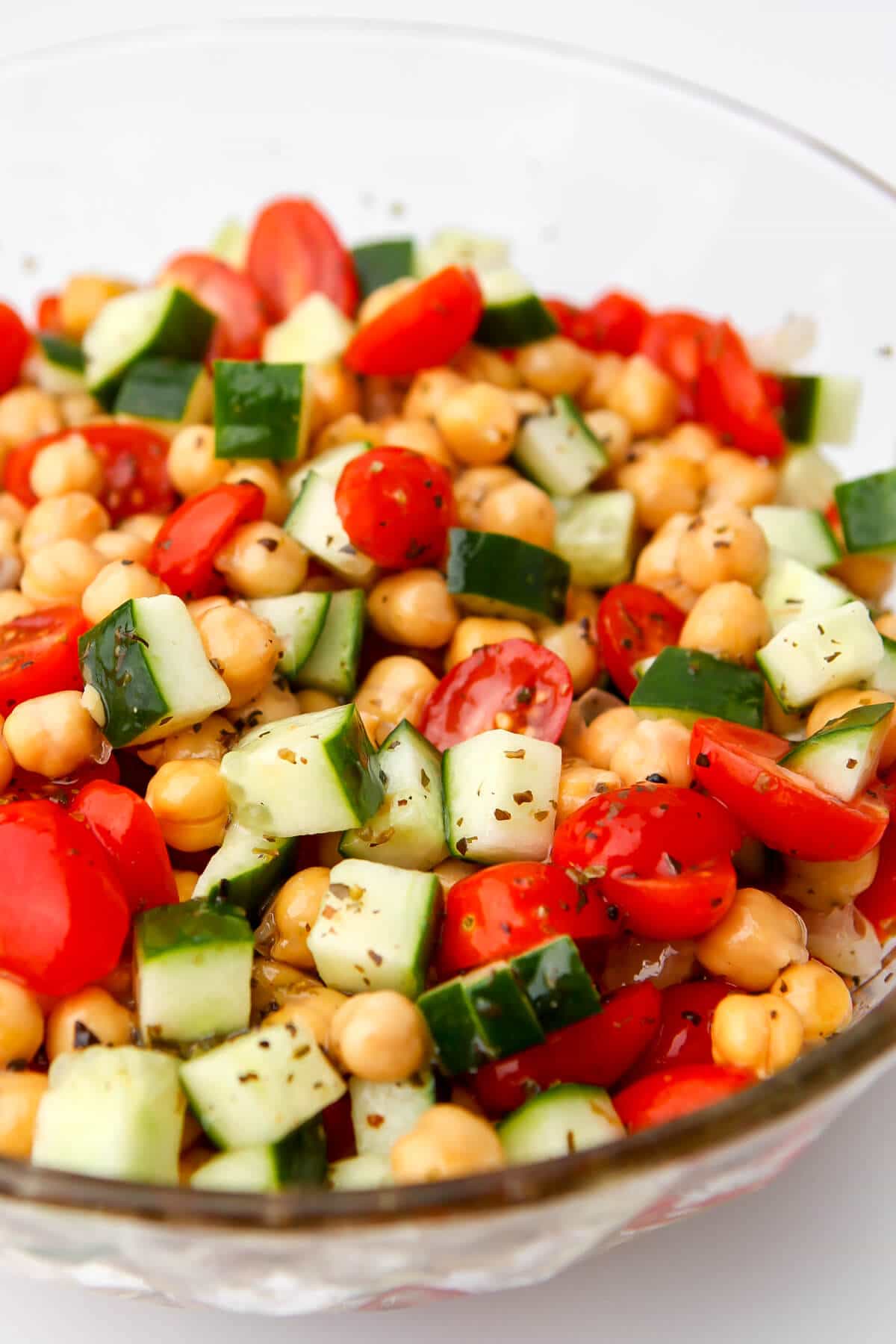 Vegan bean salads one of my favorite things to make and keep in the fridge for snacks, sides, or an easy lunch. Unlike green salads, beans are packed with healthy plant-based protein, so bean salads will keep you satisfied for hours.
They're great for healthy vegan meal prep since most keep well in the fridge for days, and nearly all of them can easily be made gluten-free too.
Jump to:
I hope that you give some of these bean salad recipes a try! Let me know in the comments which one is your favorite!