Whether you have some vegans coming over for Thanksgiving or you want to make your entire meal vegan, this list of vegan Thanksgiving recipes is for you!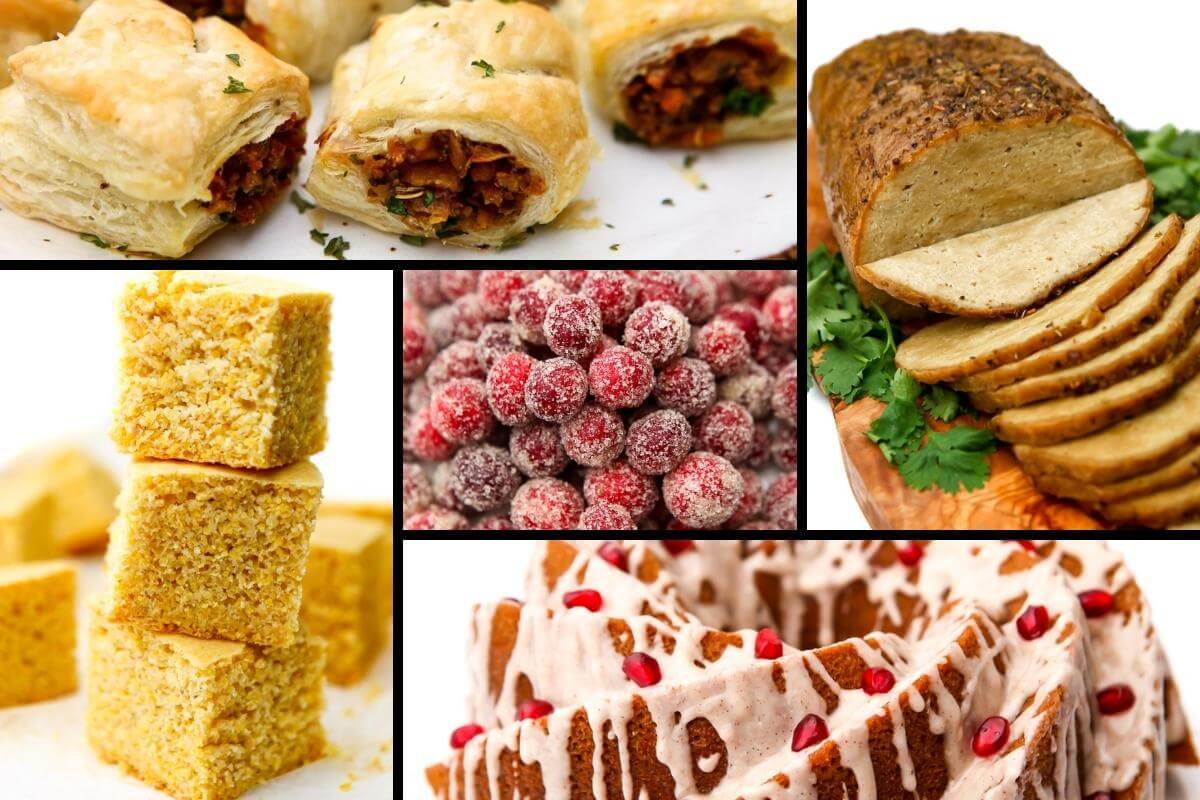 This will be my 23rd completely vegan thanksgiving. We've tried a lot of recipes over the years, so let me help you weed out the good ones and make your holiday meal perfect.
Okay, let's get started, I'll outline the tried and true vegan mains, sides, appetizers, and desserts that our family loves and you can pick a dish or two from each section for a complete holiday meal.
Let's start with the main dish, then you can decide what sides or additions will compliment it.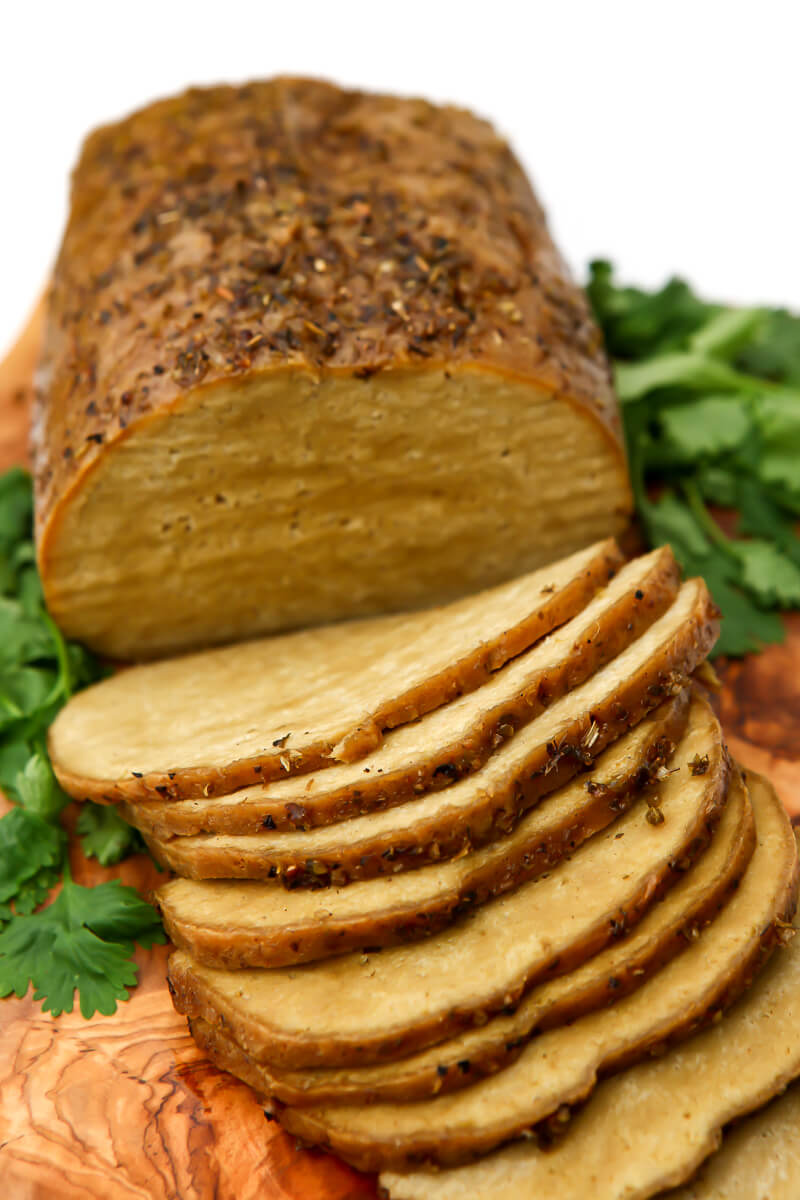 Thanksgiving vegan main dishes
Vegan Turkey - Yes, you read that right, make a hearty, meaty vegan turkey from vital wheat gluten! You can also buy a Tofurky from the store, but this recipe is easy and tastes better!
Vegan Ham - If you're not a fan of turkey, make a meaty, smoky seitan ham instead.
Vegan Shepherd's Pie - aka cottage pie, a savory base of vegan beef crumbles mixed with vegetables and gravy and topped with mashed potatoes. This dish is super easy to make even for beginners, plus it's easily made gluten-free.
Vegan Wellington - A hearty savory filling wrapped in beautiful puff pastry and baked into a delicious dish.
Lentil Loaf - gluten-free, vegan, and hearty. This has been a long-time hit in our family.
Vegan "Chicken" a la King - this is a hearty white gravy with mushrooms, peppers, and vegan chicken or "turkey." I know it's gravy, but it's hearty and protein-packed enough that we have used it as our main dish. This is also easily made gluten-free if you use Butler Soy Curls for the "meat."
Non-traditional main dishes
Vegan Lasagna - for an Italian twist on a traditional Thanksgiving. Hearty, delicious, and easily made a day ahead.
Vegan Stuffed Peppers - stuffed with flavorful vegan sausage, rice, and sauce and topped with cheese. Easily made gluten-free.
Vegan Stuffed Shells - Jumbo pasta shells stuffed with tofu ricotta and spinach!
Vegan Thanksgiving Sides
Mashed Potatoes - this needs no explanation.
Vegan Gravy - because it's just a must! Check out my recipe for many flavor variations.
Baked Vegan Stuffing - great to make a day ahead and pop in the oven on Thanksgiving day.
Vegan Stovetop Stuffing - super easy and ready in about 20 minutes.
Cauliflower Stuffing - a healthy gluten-free and grain-free twist on the original.
Vegan Green Bean Casserole - a traditional American side that is dairy-free, but tastes like the classic casserole.
Summer Squash Casserole - a southern favorite made with zucchini or yellow squash. Great to make up a day ahead. (It always tastes better the next day!)
Roasted Balsamic Vegetables - healthy delicious roasted veggies!
Vegan Butternut Squash Risotto - rich and creamy risotto with roasted butternut squash.
Vegan Orange Cranberry Sauce - perfect traditional cranberry sauce.
Jellied Cranberry Sauce - like the canned jellied cranberry sauce, but homemade and without the high fructose corn syrup.
Vegan Mac and Cheese - a stovetop or baked version.
Sweet Potato Casserole - a classic sweet potato dish topped with vegan marshmallows.
Green Bean Almondine - sauteed green bean with shallots and toasted almonds.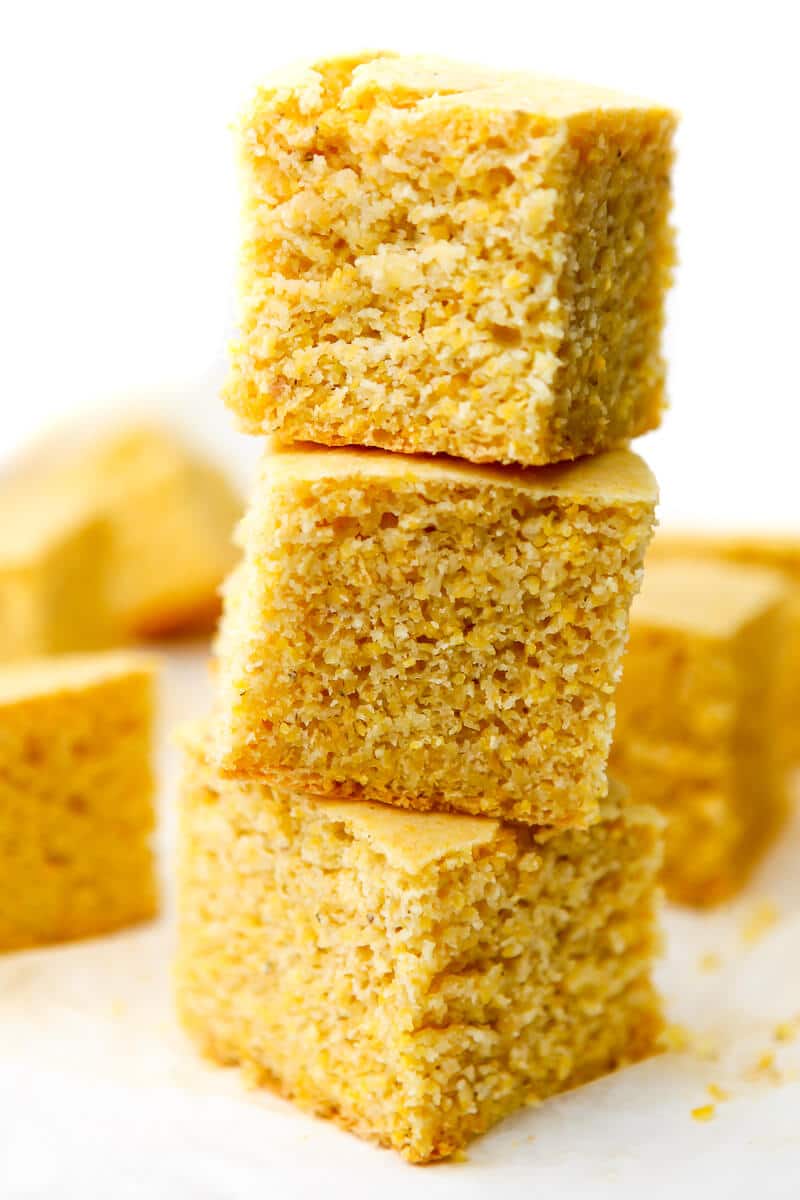 Vegan Bread
Vegan Cornbread - the best vegan cornbread ever!
Cornbread Casserole - a cross between cornbread and a souffle. This is one of the most popular Thanksgiving dishes on my blog, and everyone loves it!
Vegan Cheddar Bay Biscuits - buttery, garlicky, and cheese biscuits that will melt in your mouth.
Focaccia Bread - make this focaccia with olive oil and rosemary, or decorate it with veggies for edible bread art!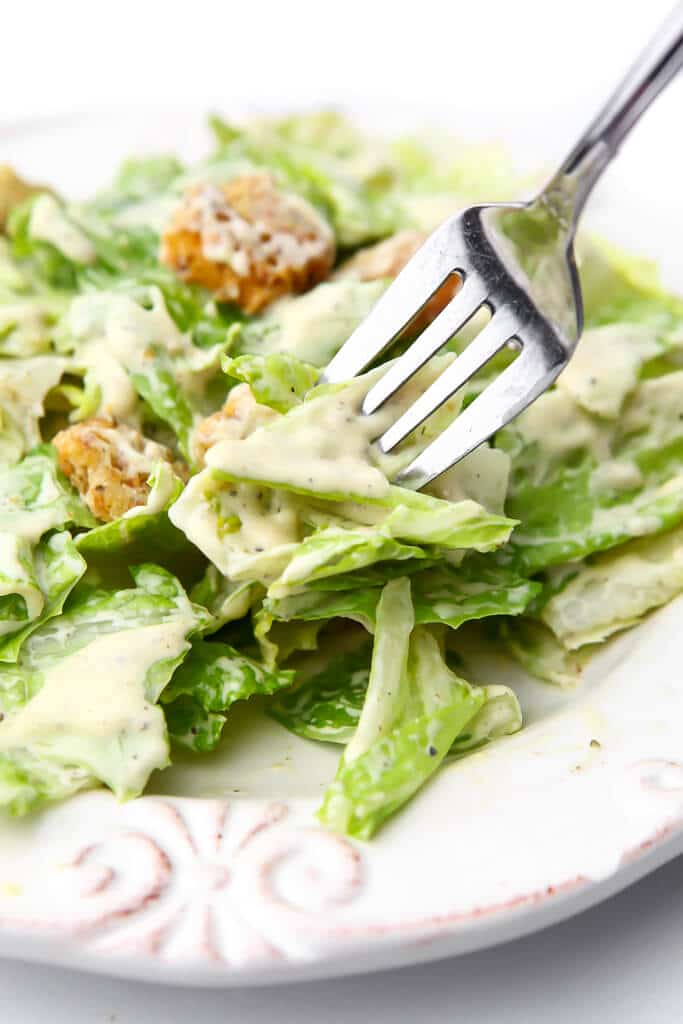 Favorite Salads
Kale Salad with Cranberries - healthy, festive, and delicious.
Broccoli Slaw Salad with Cranberries -also healthy, festive, and delicious.
Vegan Caesar Salad - My family's favorite salad!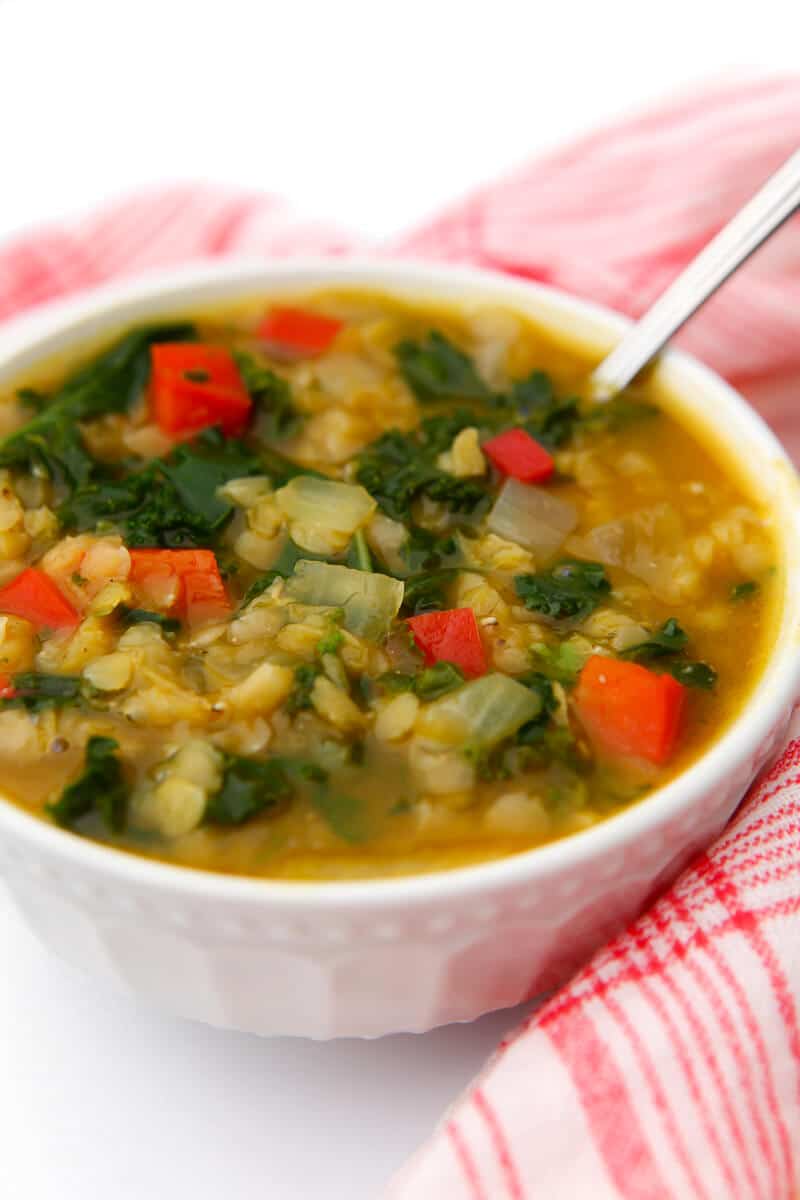 Soups
Creamy Vegan Squash Soup - made with butternut squash and pureed to perfection.
Red Lentil Soup with Pumpkin and Kale - super healthy, yet absolutely addicting.
Creamy Pumpkin Bean Soup - a hearty creamy soup perfect for Thanksgiving.
Vegan Cream of Mushroom - classic comfort food. You can also use my condensed cream of mushroom soup for any of your favorite recipes that call for it.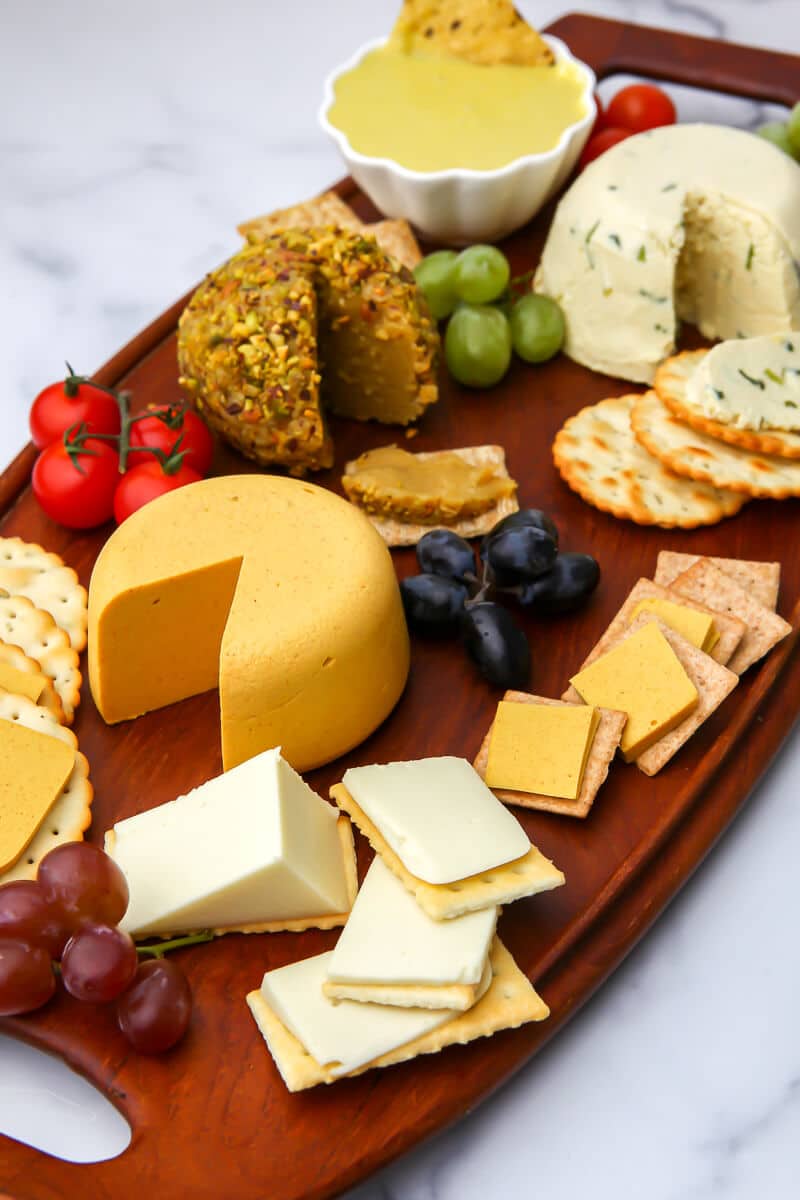 Appetizers
Vegan Cheese Platter - made with vegan goat cheese, smoked gouda, garlic herb, pepper jack, and more. Add some vegan pepperoni, or salami for a vegan charcuterie board. Check out my vegan cheese cookbook for all of my cheese recipes.
Vegan Sausage Rolls - flavorful vegan sausage rolled into little puff pastry bites!
Easy Vegan Spinach Dip - classic creamy spinach dip made vegan.
Vegan Spinach Balls - my family's favorite hot appetizer! Made ahead of time and then frozen until you are ready to bake them.
Vegan Pate - made with almonds and your choice of mushroom or basil flavored.
Cashew Cheese Dip - rich and creamy red pepper cashew dip.
Vegan Stuffed Mushrooms - filled with TVP sausage, breadcrumbs, and vegan cheese. (Easily made gluten-free.)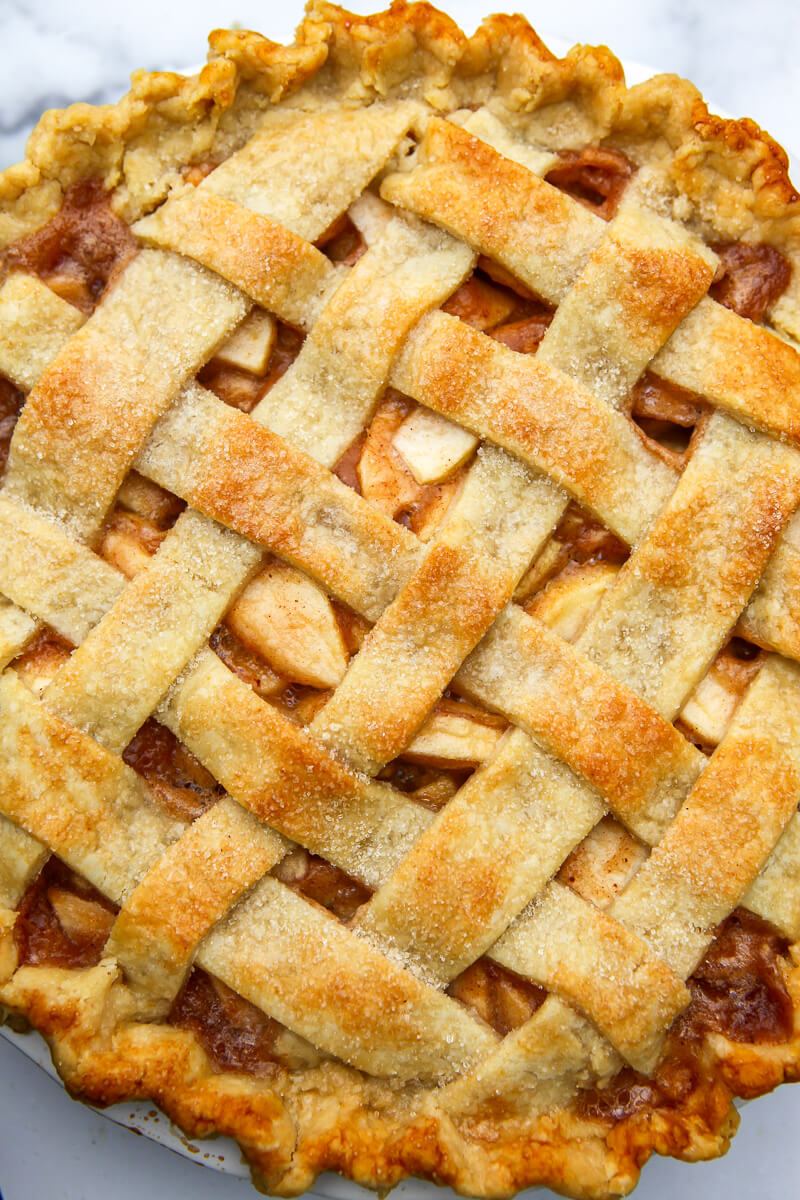 Desserts
Vegan Apple Pie - a classic apple pie that bakes up perfectly every time.
Vegan Pumpkin Pie - the best pumpkin pie you will ever eat!
Cranberry Meringue Pie - a sweet yet tart cranberry pie topped with vegan meringue.
Vegan Lemon Meringue Pie - a classic pie made vegan.
Vegan Key Lime Pie - a creamy dairy-free key lime cheesecake everyone will love!
No-Bake Vegan Pumpkin Cheese Cake - a rich and creamy vegan pumpkin cheesecake.
Vegan Cherry Pie - an easy yet classic pie.
Vegan Carrot Cake - moist and delicious carrot cake that bakes up perfectly every time. (This is the recipe that I used to make my own vegan wedding cake many years ago.)
Apple Crisp - an easy classic dessert.
Vegan Apple Cake - my grandma's award-winning apple upside-down cake.
Pumpkin Brownies - beautiful chocolatey brownies with a pumpkin cheesecake swirl.
Vegan Bundt Cake - a classic spice cake with eggnog icing.
No-Bake Vegan Cheesecake - a classic cheesecake that's quick and easy to make.
Vegan Cinnamon Rolls - light, flaky, melt-in-your-mouth cinnamon rolls.
Vegan Pecan Pie - for the nut lovers in your family.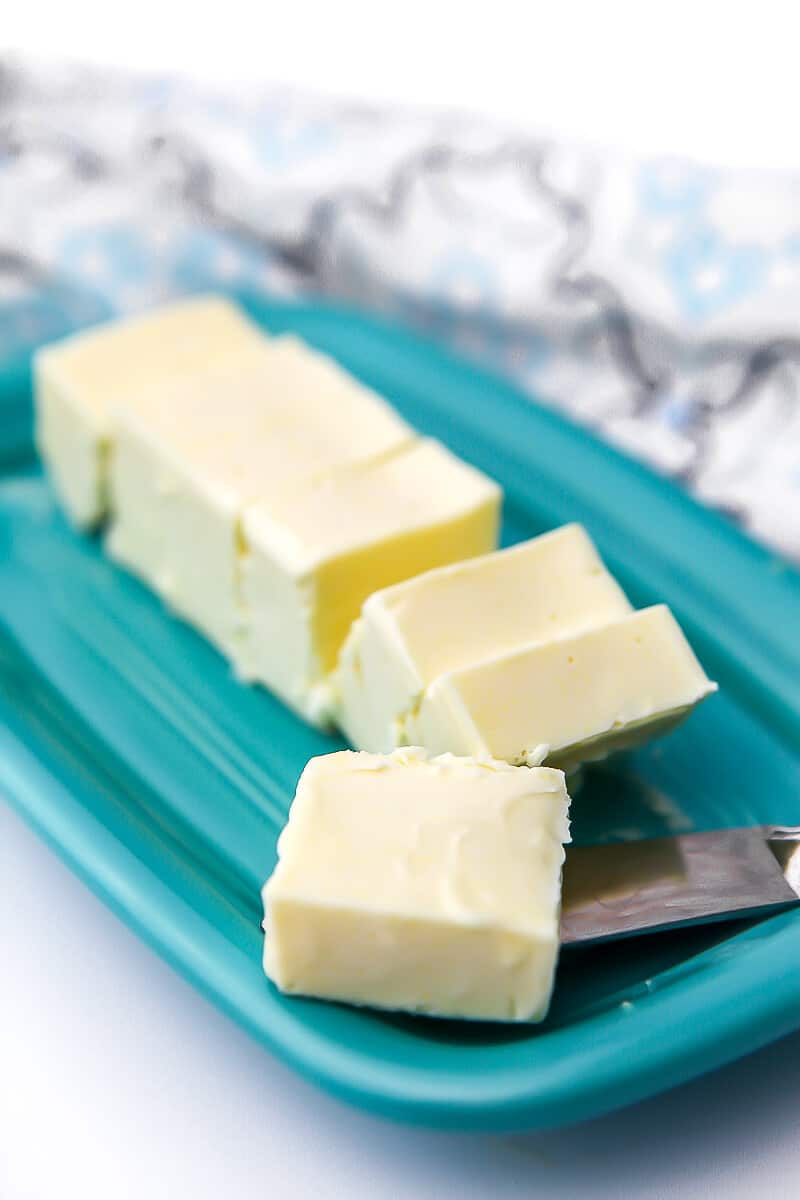 More vegan staples for Thanksgiving day.
Most of these dishes are gluten-free or can be easily made gluten-free, however, if you want to do a completely GF holiday, check out my Gluten-free vegan Thanksgiving recipe guide with over 65 recipe ideas!
If you make any of these recipes this Thanksgiving, let me know how it goes! Happy Holidays!