If you are looking for some delicious vegan dipping sauces to jazz up your vegan nuggets, fries, spring rolls, sandwiches, or veggies, this list is it. These easy-to-make homemade sauce recipes taste better than store-bought sauces and are dairy-free, nut-free, and egg free.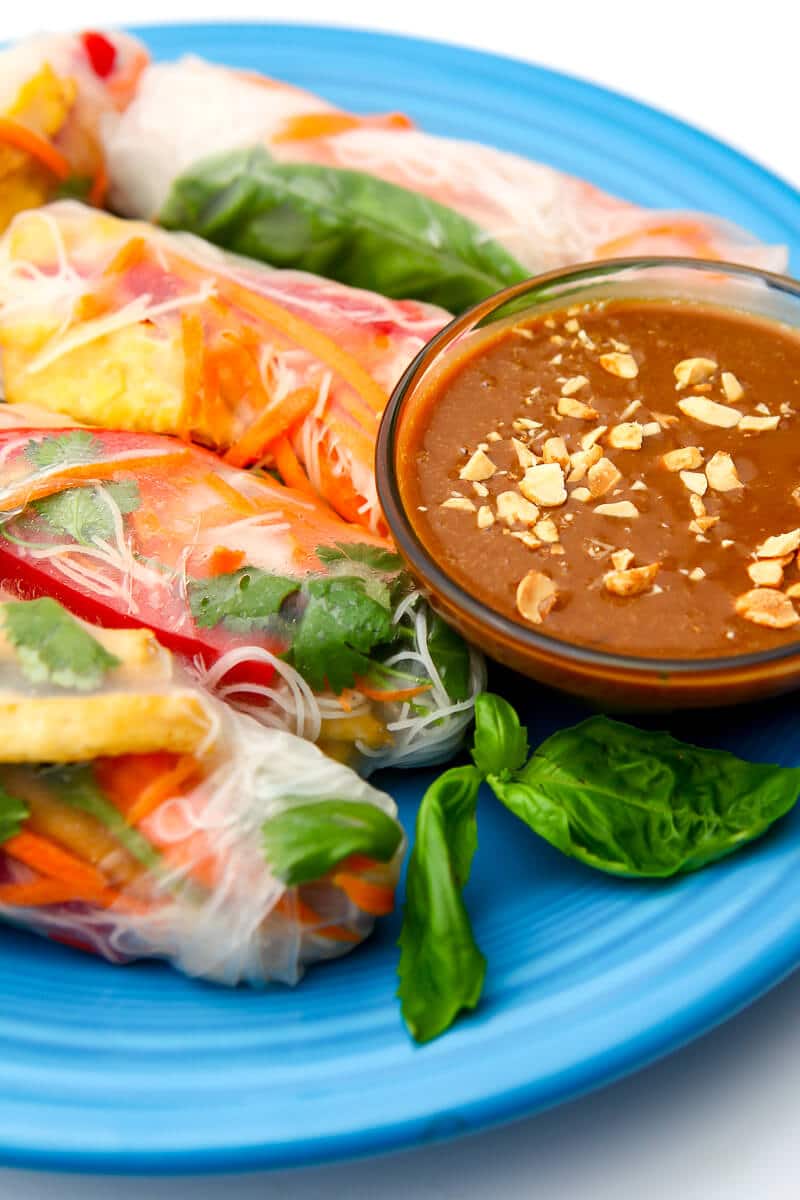 Jump to:
❤️ Why make homemade sauces
I love making my own homemade vegan dipping sauces since many pre-made sauces contain lots of extra salt, sugar, preservatives, and food colorings. I can be sure that my homemade sauces taste great, yet I'm in control of the ingredients and I don't have the added things that I don't want like extra sugar or sodium.
With the prep time for most of these sauces being about 5 minutes or less, it just makes sense to make your own.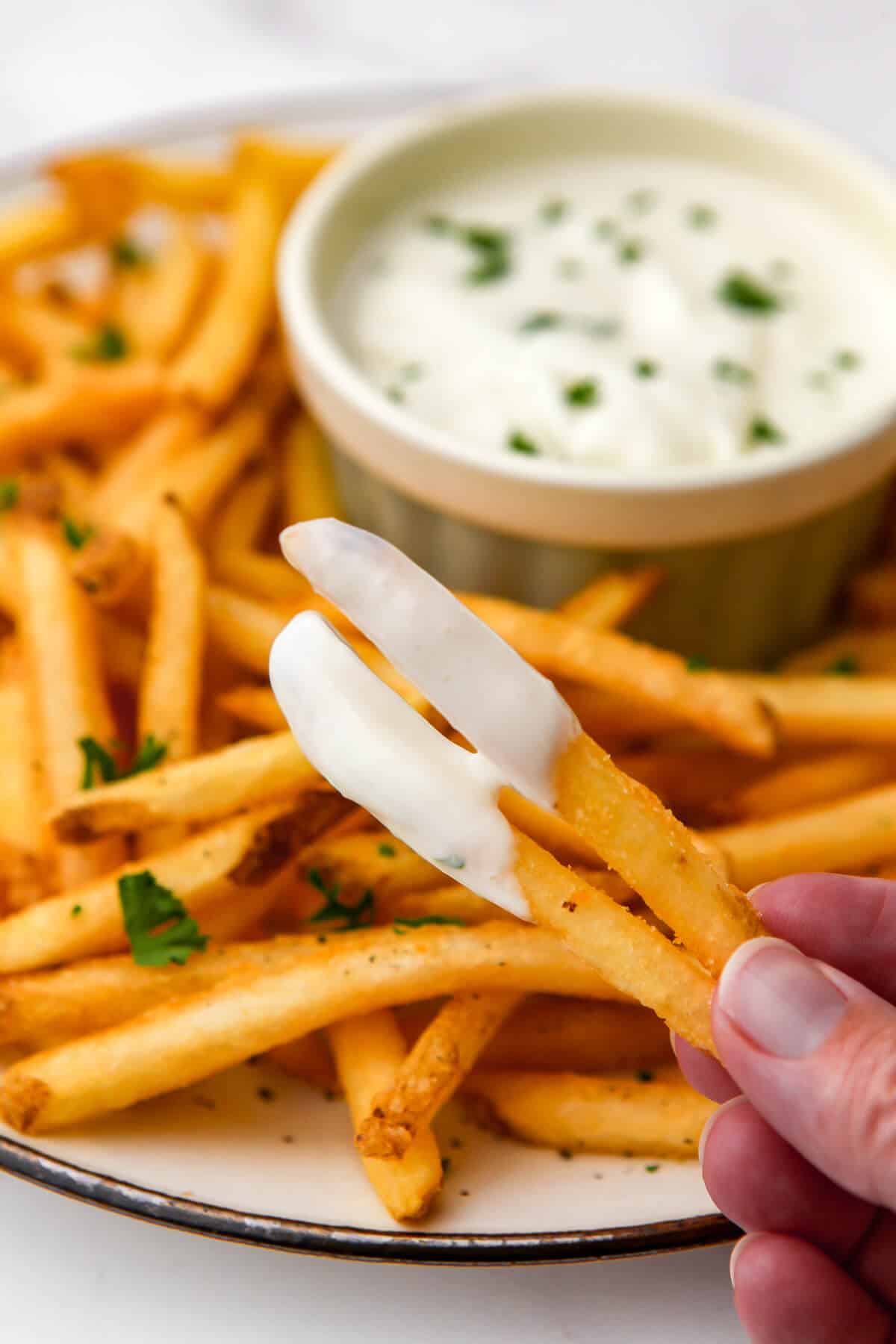 🍟 Vegan dipping sauces for nuggets and fries
When I make deep-fried cauliflower, vegan chicken nuggets, roasted cauliflower nuggets, vegan popcorn chicken, or fried oyster mushrooms, I love to have at least a few little bowls of the following sauces to dip them into.
They're great to spread on vegan burgers, vegan hot dogs, and vegan chicken sandwiches too.
🍜 Dipping sauces for spring rolls and tofu
Whenever I make spring rolls, marinated tofu, or crispy fried tofu I love to have these dipping sauces to spice up the meal.
🍎 Dipping sauces for fruits
Sliced apples, bananas, and berries are always extra delicious when dipping in these sauces.
🥕 Dipping sauces for vegetables
Want a tray of veggies to disappear? Serve them with one of these vegan dipping sauces!
🥡 How to store vegan sauces?
Refrigerate: Most homemade vegan dipping sauces will keep well in the fridge for one week in an airtight container or glass jar.
Freeze: The vegan dipping sauces can be stored in an airtight container in the freezer for up to 3 months.
🌟 More vegan dips
📌 Be sure to follow me on Pinterest for new vegan recipes!
Leave a comment and let me know your favorite vegan dipping sauce!